Buying these items at eBay makes you a looser

Archives 2005

The famous art faker goldielox2
and his grandfather are back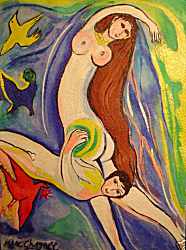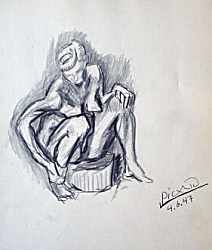 Mr. Goldberg otherwise known as goldielox2 (how come I don't feel a sense of "gildness" here?)
is in full swing selling grandpa's false paintings. His grandfather, Joseph Goldberg, was born 1881
in Russia. He died in the U.S.A. in 1946.
Watch the two falsifications above, "Chagall" shown to the left and "Picasso" shown to the right

TV expert paid £20,000
for forger's worthless painting


Read more…

20 years in prison?
AP New York:


Manhattan art dealer says he sold fakes on Internet
Read more...

$20,000,000.00
for an original Renoir falsification
is indeed a lot of money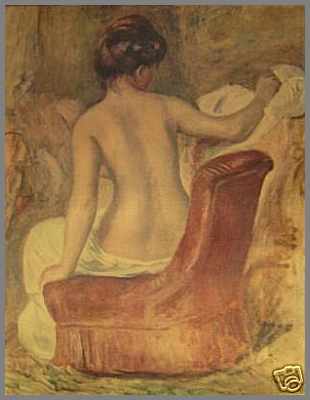 If you feel like being the fool of the year then go ahead and buy it.
Contact the seller, edgeextremesports Wilkes-Barre, Pennsylvania, U.S.
but never say we didn't warn you!
Or restrict yourself to following the sale
The seller: "Sold for $20,000,000.00. Auction ended early with Buy It Now".
According to artfakes' information given to us by eBay, the Renoir painting
is not at all sold – it has been removed as a consequence of the fact
that eBay finally realized that their unfortunate business procedure having
so many false paintings go through their Internet Sites, is all wrong.
In time to come we expect to see less fake art at eBay and elsewhere on the Net.
But for the moment our mission, to reveal fake art, is far from the goal line.
Fakes at Christie's and Bonhams
read more
December 7, 2005
Today 73,060 paintings and lots of drawings
are for sale at eBay. Not all of them are fakes.
However the drawing shown below is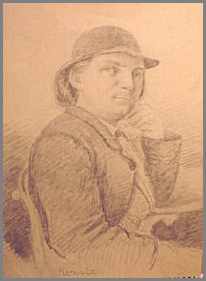 Watch this Pierre-August Renoir falsification
The seller: gwenniesgems, Santa Maria, California, United States

****************************************

STOP THIS ART FAKER!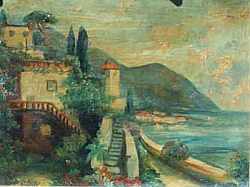 Once more the art faker jmharmia, Yakima, Washington,
United States offers the same Raoul Dufy falsification.
Look at Today's Art Forgery November 1, 2005
Watch the item

Picasso 1891-1897 FRAUD


"The biggest FRAUD in the History of Art"
By the author Rómulo-Antonio Tenés

Consult artfakes.dk for free before you buy
Letter from a visitor
****************
The American artist Pauline Walsh Jacobson:
"WARNING! Fake art being sold on eBay and Yahoo!"
Read more…

***************************
The seller of the painting shown to the left:
"PICASSO OR NOT PICASSO...THAT IS THE QUESTION!"
CHRISTMAS & OR TAX WRITE OFF...WILL NOT LIST AGAIN!"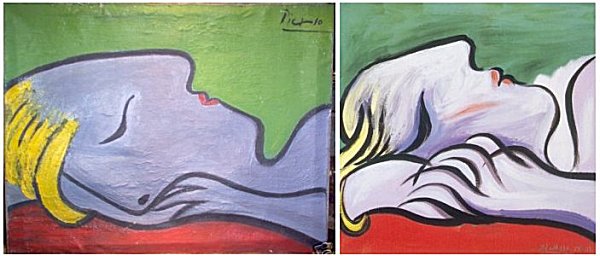 NO! That is NOT the question!
If you are unable to see that the painting shown to the left is a cheap copy
then you will never be able to see the difference between a copy (a fake) and a genuine artwork.
The painting shown to the right is an original oil painting by Pablo Picasso sold at Sotheby's in
New York November 9, 2000 for $7,200.000, Auction No. 7545 lot 37
If you try to sell the painting shown to the left for being a genuine artwork by Picasso
you are an art swindler and a criminal person.
Watch the sale of the Picasso-falsification shown above to the left
*******************************
For the second time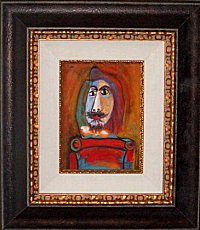 Some weeks ago the world famous art faker Mr. Eric I. Spoutz
offered the same Picasso falsification. Now a friend of Mr. Spoutz tries to sell it
Watch the item
*************************

Karen deeply wants this beautiful painting
Read more...
A new Picasso-Art-faker from United Kingdom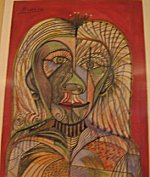 Watch the fake-seller
OCEAN GALLERY, Kent, United Kingdom:


We are established UK art dealers having been in the industry for the past 10 years.
Our reputation is paramount to our success. We have been instucted by one of our clients
to sell their work of art. Our client has acquired a large collection over the last 30 or so years
and due to his advancing years has decided to dispose of some of his collection.
He wants to leave something for his grandchildren.
artfakes.dk:


There are a lot of galleries all over the world named Ocean Gallery but no one in Kent.
We, artfakes, believe that the seller is a liar and an art swindler.
*********************

Doctor Robert Porter:


If these pieces with phony signatures were produced in America, the persons
responsible would be rotting in jail right now, but because these cheesy
forgeries are produced overseas they seem to be immune from prosecution.
Read more...

Godot! Where are you?


Artfakes is waiting! Buyers from all over the world are waiting! We are all
waiting for Mr. Eric I. Spoutz, for Mr. Toni Castelli, for Mr. Goldberg and for
all the other fake-art-sellers to plead guilty to fraud over
Picasso, Schiele, Gauguin and many more world-famed painters.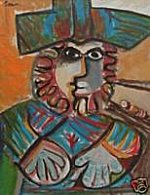 One of many Picasso falsifications offered
by the art swindler Eric. I. Spoutz

Since October 1, 2005 readers from the following
countries have visited artfakes:


Mr. Goldberg and his Grandfather

Mr. Goldberg otherwise known as goldielox2 (how come I don't feel a sense
of "gildness" here?) is in full swing selling grandpa's false paintings.
His grandfather, Joseph Goldberg, was born 1881 in Russia. He died in the U.S.A. in 1946.

Take a look at his recent Picasso fake here!

He's here! He's there! He's everywhere!
Big Tony Castelli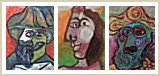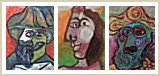 The three Picasso-signed paintings have been offered by di-laurenti-auctions September 29, 2005.
October 5, 2005 Big Tony Castelli has offered the same paintings, all falsifications
read more...


Mr. Eric I. Spoutz's paintings declared to be forgeries!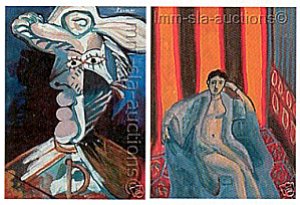 The two paintings shown above signed Picasso and Matisse and offered by Mr. Eric I. Spoutz,
Detroit, Mi. are by Copy-Dan, who in Denmark administrates the copyrights of Picasso and Matisse,
declared to be forgeries. They are both reproduced in the yearbook Kunst under hammeren
(Art under the hammer, '05), which is planed to be published on October 14. 2005. In order to
depict (reproduce) the works of Picasso and Matisse a royalty must be paid. This however
Copy-Dan has not demanded for the two illustrations shown here, in spite of their having an examination
of the book BEFORE it was printed as generel rules demands. A genuine painting by Picasso
reproduced in the book has been paid for. Earlier on royalty has been paid for paintings done
by Matisse. In the yearbook '05 the publishing house had to pay charge in order to show
reproductions from original works by Brancusi, Warhol, Picasso and de Vlaminck.
The same is true for a great number of Danish art works.
None of the paintings Mr. Erik I. Spoutz for month now has tried to sell (and actually sold to
a certain extent) at eBay were genuine. We are talking about world-famed names like Picasso
(most used), Matisse, Léger, Modigliani, Kandinsky, Chagall and many more.
This is how an art forger
practises his business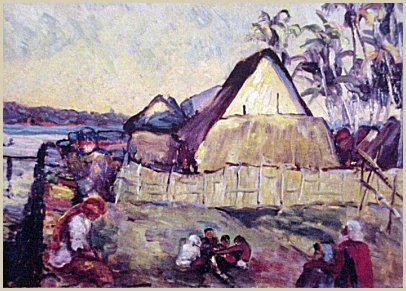 $5,000,000.00 for a Paul Gauguin falsification
including a »false« Wildenstein certificate
Read more...
*************

Don't bid for this painting
**************
Six de Kooning falsifications offered
by the same fake seller:
rodmalta

( 43

)


Feedback Score: 43
Positive Feedback: 97.8%
Member since Jan-03-03 in Malta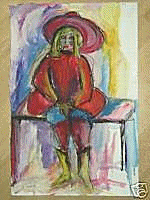 Fake 1, 2, 3, 4, 5, 6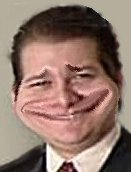 Some facts about the greatest conman of today's art history
Mr. Eric I. Spoutz

from Detroit, Mi.
read also about his latest doings in selling art forgeries

at eBay


– signed (but never coming from) Picasso, Chagall, Kandinsky and Magritte


Read some more about his escapades at eBay


The Danish auction houses won't see the difference
between Alfred Larsen & Alfred Larsen
read more...

Four genuine paintings by the Polish artist Wladyslav Chmielinski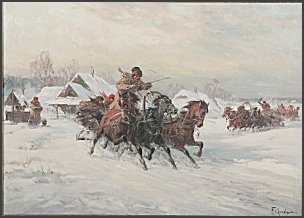 The Internet Playground is teemed with false Chmielinski paintings, we saw
that in the past and we shall see that in the future. Therefore the staffs of artfakes
are most happy to have found out that the latest four paintings offered for sale at
eBay are genuine, which you can safely bid for. Good luck!
Genuine Chmielinski No 1


Genuine Chmielinski No 2
Genuine Chmielinski No 3
Genuine Chmielinski No 4
(All of the paintings are sold)

"We better call a halt now – this Picasso mess!"
These are the words we'd like to here from the eBay team right now. Are there not
in the least a few honest people among the mentioned highly paid presidents, and vice-presidents
who want their business free of the art-faking taking place day by day at their Internet-site?
We, artfakes.dk keep pushing as long as it takes.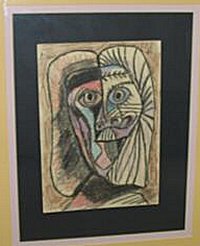 The painting above is one of four falsifications signed Picasso offered by the same
art swindler: ab-fab-things from Kent in Great Britain. Watch the sale
And take a look at the other three falsifications at www.artfakes.dk/blog
September 7, 8 and 9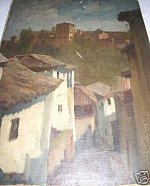 Are you the lucky buyer?
Only $400.000 for this wonderful Paul Cézanne falsification, that's really a gift.
Be happy! Buy it now!
Take a closer look at those eyes, were they stolen
from a genuine Picasso drawing?

Read the answer here
Before you buy paintings
or drawings at eBay signed Picasso!
There are a few things you should know
about before you consider buying "Picasso" paintings
or drawings at eBay. None of these effects are genuine works of the great master
Pablo Ruiz Picasso. So far all of them were fakes. However it is not possible to tell a fake
graphical work
from a genuine one, they can be either one but they can also be pure
prints made after original works. But you can't possibly decide from the shown
photographical represents at eBay which one is the fake and which one is not.
PICASSO ADMINISTRATION
8, rue Volney, 75002, Paris, tel: 01 47 03 69 70, fax: 01 47 03 69 60
info@picasso.fr


Don't pay $62.000 for this copy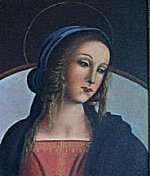 The painting above is not the original "Madonna Enthroned between St. John
and St. Sebastian" (detail) painted by Perugino in 1493, Galleria degli Uffizi, Florence.
It's a copy.
(The seller ended this listing early because the item is no longer available for sale. Why?)
Take a look at the genuine Perugino
And see the original painting in full size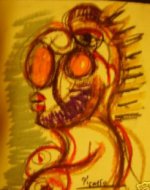 Is the above painting a genuine Picasso?
NO, it isn't. It's a well-known face from the Muppet Show
Take a look at the sale
And take a look at another sale form the same seller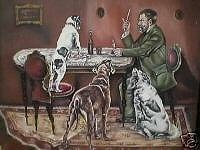 $90.000 is a lot of money for (probably) a painting by C. von Reth
The highest auction price until now is $6.500, in 1997
Watch the sale

EBay Bidders Find Way to Fix Highest Bid
Take a trip to Iraq

So many visitors have asked artfakes
just how one can decide whether a painting,a drawing and the like is a fake or not.
The answer is that this is done
in exactly the same manner as by any other comparison.
Take for instance those two persons below! Most people can tell the difference.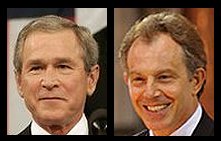 They can do it because they know how the persons look like.
It's a matter of visual recognition. In the very same manner art experts know how
to tell them apart, they recognize a genuine painting in many fine nuances,
in style, in motives, in choice of colours and much more, things you can only learn
by studying art for many years, by devoting your life to art. Yet it must be said that
some rare cases do occur (but very seldom at eBay), where it becomes a hard nut to crack,
but in the end even the most skilled art forgers are brought to light.
To clarify the problem we strongly encourage you to read our stories
about the most famous art forgers of today's art history.
New York Daily News:
Beware of fakes and reworked pieces.
Be wary of unscrupulous dealers who delight in scamming art buyers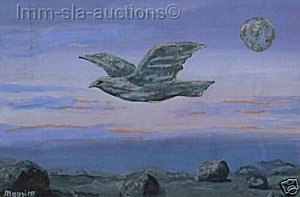 (This listing (7342253417) has been removed by eBay)
– In short time we think that Mr. Eric I. Spoutz himself will be removed by the FBI –
One more falsification from Mr. Eric I. Spoutz
NOT painted by Magritte

What is this?


The seller: "Painting was discover in 1997 in the Moscow by S.Morozov.
Under acrylic painting. It was inspected in Ministry Of Culture CCCP
In 1997 and having Official Stamp for Export abroad".



artfakes.dk: What does this mean?
The painting has nothing to do with Picasso?
And the starting bid is $3.000.000,00
What is it all about?
Watch the sale
Bidding has ended for this item
NOT sold
*************************************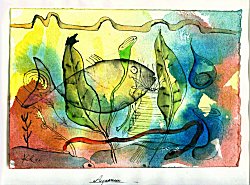 What kind of fish is this?
Is it an original Klee fish?
We don't think so!
Watch the sale
Buyer ccatpappas7hv0 ( 19

): WOW better than I expected. THANKS
The world's leading art collector, Mr. Eric I. Spoutz says about the Fish above:
"Item I last looked at"

The art historian Gerrit Henry:

Juan Gris didn't care much about his own dead.
He went on painting.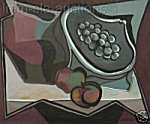 Today's greatest art swindler, Mr. Eric I. Spoutz from Detroit, Mi.
tries frankly to sell the picture shown above and ascribed to Juan Gris.
Mr. Gerrit Henry and Mr. Spoutz allege that this picture is painted in 1942.
But the artist died 1927
Watch the sale

Up till now visitors from more than 50 countries have called upon
artfakes.dk, of this alone 71% from the U.S.A.

Mr. Eric I. Spoutz about his falsifications:
"For practical purposes, it should be assumed that any respective attribution
has just as good of a chance of being by the hand of the respective master".
artfakes.dk: This is rubbish. All of Mr. Eric I. Spoutz's attributed paintings
are forgeries in the sense that they do not origin from the hand of any great master.
Copies and ten-dollars-amateur-paintings – that's Mr. Spoutz's speciality

Is the World's greatest Art Collector, Eric I. Spoutz
stupid? Read about his own copyright

Take a look her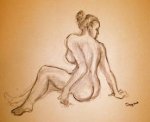 All the sellers pictures are falsifications:
Signed Corot, Monet, Renoir, "Italian" paintings and the above nude signed Degas
Take a look at the falsifications
(Now removed by eBay)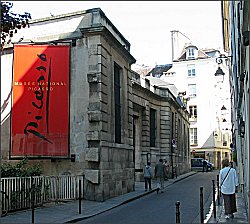 We do not believe that the Picasso Administration is aware
of the forgeries bearing Picasso's name
Take a look here

The art swindler Tony Castelli from Florida
is back now trying to sell three Picasso falsifications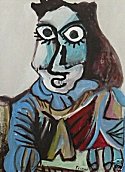 Is this painting an original Picasso?
Of course not. It's a genuine painting made by the friends Mr. Castelli and Mr. Spoutz
Take a look at this two and a half dollar painting
(
This listing (7335576087) has been removed by eBay or is no longer available)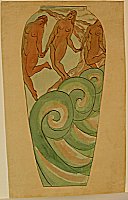 Is this painting a genuine Matisse?
No, not at all! Just one more falsification from
Johnnygift77, East Hampton, USA.