Buying these items at eBay makes you a looser


Be wary of this fake art seller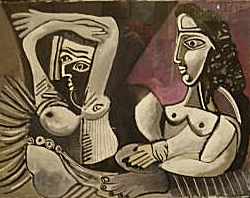 The seller, glsm4, Marietta, Georgia, United States


All his paintings signed Picasso are fakes
click on the painting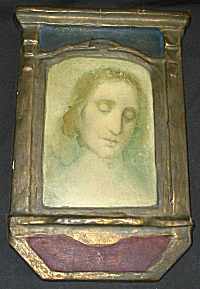 The seller, goantiqueslive, USA:


"On the back of this painting states, "A Christ by Da Vinci" added
years after the painting was made".
We, artfakes.dk beg to differ from that statement; we believe
that Dan Brown added the text himself.

Caution! Be on your guard against fake art sellers
on eBay, or even better: Avoid this Internet auction.


How one buyer fell for a "dummy" in eBay auction

Read more...


Do you remember goldielox2 and his grandfather?
And his Picasso-signed pictures?
Read more
EBay claims nearly 200 million users worldwide


and 75.4 million "active" users in the March quarter
(How many of these are fake sellers?)
Read more...

A new great fake seller

Not "A very beautiful and superb quality signed DALI - pen ink & watercolor".


The seller: marketpicker,

Glasco, New York, United States

:
18 bids. Winning bid:

US$ 405.00



Not "A Superb quality watercolor of Modernist Abstract of Colorful Squares
- signed HANS HOFMANN"


The seller: marketpicker,

Glasco, New York, United States

:
47 bids. Winning bid: US$2,550,05
Both paintings shown above are FAKES


Click on the paintings





Buy it now $7,500 18th C.

Seller:

indianartistry, Jupiter, FL, ID # 100165759


Buy it now $7,500 17th C. Seller:

dragracer8, Jupiter, FL

, ID # 100166590


Buy it now $7,500 17th C. Seller:

dragracer8, Jupiter, FL

, ID # 100165872



Same seller, same picture, same price
For sale three different places at the same time

***********
A new falsification from
picasso-and-friends, now named art-lover10

This painting done by a very poor amateur is for sale to be regarded as a genuine work by
Matisse.. The certificates are fakes too. Read about the seller below.
Go to eBay

artfakes.dk received an e-mail
from picasso-and-friends
Read it



Known art conman changes his identity – once again



The swindler "picasso-and friends" has changed his
identity-name on May 29th 2006


Why pay 10 million dollars for an original oil painting
by Salvador Dalí at Sotheby's or Christie's
when you can buy one at eBay for 350 dollars?


The seller, lady-frisko, MIchigan United States:
"Oil on Canvas. 17 1/2 x 23 1/2 inches. Signed Dali 1945"
Click the painting

********
Eric I. Spoutz's Chagall forgeries
and false certificates



The seller, picasso-and-friends, Woodbury, New York, United States
Eric I. Spoutz, probably the greatest swindler of today's art history,
has owned the Chagall falsification shown above, so he claims, and all
the experts he has misused with false certificates are mentioned
in order to legitimate a genuineness, which were never there.


Provenance:


(1)Acquired by Julius R. Wolf from the Estate of Paul J. Tillich (Hanna Tillich), East New York, 1973.


(2)Sold from the Estate of Mr. Julius Wolf (by the direction of Mr. Frank Burton, Collection Manager) to Rose Vagavich, 1982.


(3)Sold by Mr. E. Spoutz of Mount Clemens Michigan to present owner, 2005.


Paperwork included with the piece:


(1)Certificate of Attribution issued by Gerrit V. Henry describing his professional opinion of the artwork.


(2)Certificate of Title issued by National Fine Art Registry in correlation with Stabile Fine Art Investments, LLC.


(3)Photo-Certificate issued by Dr. B.M.Castle (Jacobs Ladder Art Advisory- member of Castle Group Fine Art Historical
Service) describing his professional summary of the artwork. (Notarized)


(4)Text-Certificate issued by Dr. B. M.Castle describing his professional opinion of the artwork. (Notarized)


(5)Transfer of ownership document from the estate of Paul J Tillich (Hanna Tillich) to Mr. Julius Wolf.


(6)Transfer of ownership document from the Estate of M. J. Wolf to Rose Vagavich.


(7)Transfer of ownership document from Rose Vagavich to Mr. Eric Spoutz


(8)Transfer of ownership document from Mr. E. Spoutz to the present owner.


(9)Transfer of ownership document from the present owner to the new owner.

*********

A reader of artfakes.dk:
"Here's a wonderful Prendergast - painted by a very talented dog"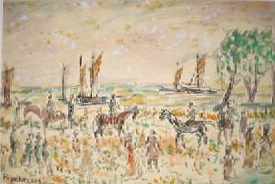 The seller, artandantique05, Downpatrick, Down, United Kingdom:


Watercolour on paper. Signed Prendergast.
This painting was bought from an art and antique fair no further provenance is available.
The above shown painting is not a genuine work of art by Maurice Prendergast (1858-1924)
Take a look at some genuine works by Prendergast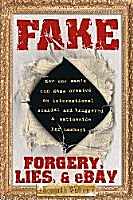 "In May 2000, I auctioned a painting on eBay for $135,858.
There was only one problem. It was fake".
Read more about Kenneth Walton's new fantastic book:
"Fake, Forgery, Lies & eBay" > http://kennethwalton.com/

************
Are you interested in a very cheap Rembrandt?
Take a look here

A lot of fakes for sale
offered by the same American seller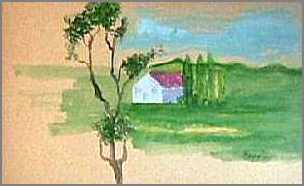 The seller, richricca Blauvelt, N.Y. the United States, is indeed a lousy person selling works
of art of almost any asumed name, as long as its world-famed. This activity really do cover
a wide field within art from Picasso (most used), to Dali, Matisse, Chagal, Schiele and Cezanne,
Miró and many, many more, all pretending to be unauthentic evaluated and sold for
decorative purpose only! But how come then that they're all sold with the masters signatures?
Take for instance the painting shown above: It is signed Renoir all right but this great master
truly never painted it. It is simply a fake as are many paintings put for sale on eBay.
This is what we, atfakes, usually call tricking people out of their money.


Take a look at all the sellers fakes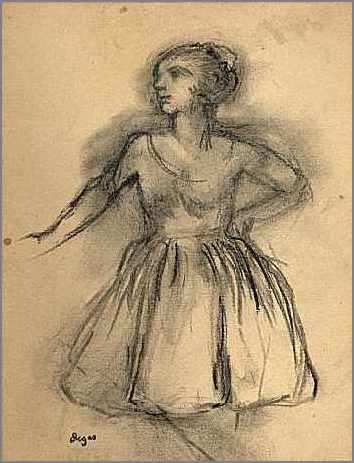 The seller, bluewald, Germany:
Here is for auction an original beautiful pastel on paper by famous
French artist Edgar Degas. The size 11 5/8 x 8 1/2 in.
Provenance: This item comes from the collection of the famous
art collector Julius R. Wolf who acquired this piece from
Andrew Crispo Gallery in New York in 1976.


artfakes.dk: Andrew Crispo was a gangster. You might want to
look for his name on Google. We can assure you that this pastel
has never been part of Wolf's collection.
How can you tell the difference between a fake and a genuine piece of art?


Deutsche Ausgabe

Say hello to a friend of Mr. Eric I. Spoutz!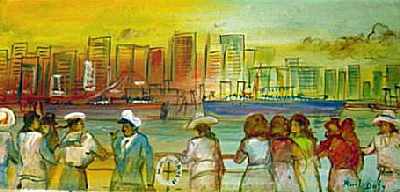 The painting shown above is NOT painted by the famous
French artist Raoul Dufy
All paintings offered by webewinn, Mount Clemens, Michigan United States
and lady-frisko, MIchigan United States, one and the same person, are FAKES.
They are signed Picasso, Léger, Modigliani, Foujita, Chagall, Picabia, Le Corbusier,
Klimt, Magritte, H. Rousseau, Laurencin, Utrillo, Dali, Paul Fischer and others.
But ALL of them are FAKES

24-7 PressRelease.com April 24, 2006
The well-known art swindler Mr. Eric I. Spoutz, Detroit, Mi.
and Palm Beach, Florida, who we've known since artfakes'
very start, states, in spite of his knowledge to the contrary, that
we should know nothing about art.
We believe Mr. Spoutz wrote it all by himself – for commercial reasons.
Read for yourself about this fake art seller right here
The well-known art swindler Mr. Goldberg
is back selling his granpa's fakes at eBay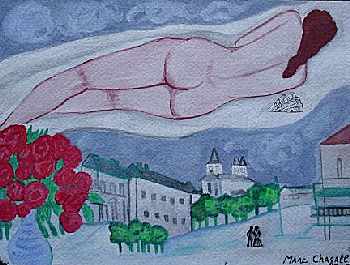 The painting shown above signed Marc Chagall is a fake
Mr. Goldberg, somewhere in the States, otherwise known as goldielox2 (how come
I don't feel a sense of "gildness" here?) is in full swing selling grandpa's false paintings.
His grandfather, Joseph Goldberg, was born 1881 in Russia.
He died in the U.S.A. in 1946.


goldielox2 is a disreputable fake-art-seller and well known to eBay. Buy nothing from him.


International fraud with Picasso graphic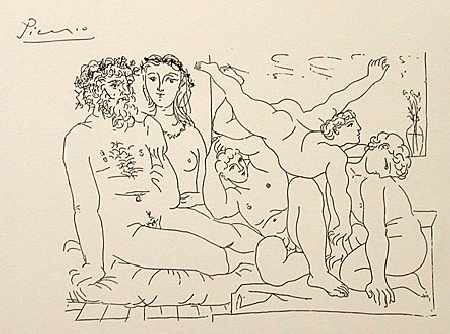 Hundreds of Picasso falsifications were sold all over the world
Read more about the scandal and the letter from Picasso Administration


**************
Avoid Private auctions
Frank Fortunado, E-Commerce Forum March 7, 2006:
"Avoid Private auctions, the scammer's paradise. This venue keeps the ID of bidders
and winners secret, preventing them from being warned of impending trouble,
and makes it easier for the seller to bid on his own sale to manipulate the final price.
eBay, in this seller's opinion, would be well advised to eliminate Private auctions entirely".



**************
Has Mr. Eric I. Spoutz been arrested?



eBay has closed his account named sla_enterprises
Where is Mr. Spoutz right now? In jail?

Mr. Eric I. Spoutz has got himself a new name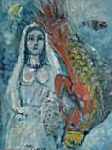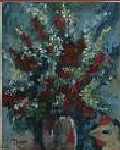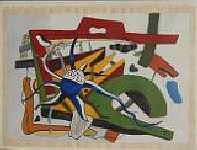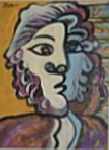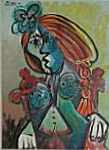 Marc Chagall
Marc Chagall
Fernand Léger
Pablo Picasso
Pablo Picasso
The five paintings shown above are wrongfully and (as we see it) deliberately
by the owner signed Chagall, Léger and Picasso. But none of them is painted by
any of these three famous artists. They're all

forgeries.
The seller is "serendipty_art, Beverly Hills, CA" but we, artfakes.dk, think
that the seller's name is Eric I. Spoutz from Michigan and Florida, one of the
leading art fakers in the world.



*************
Five falsifications signed Picasso
Read more...
AP New York:
An art dealer has been sentenced to four years and eight months
in prison after he admitted selling forged artworks over the Internet
(It wasn't Mr. Spoutz – not yet)

Read more...

Five new fakes from the great fake seller Eric I. Spoutz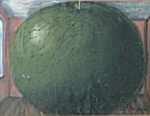 Picasso Chagall Magritte Franz Marc Picasso

Joel Garzoli, gallery owner in San Rafael, Calif., USA
"The majority of things that appear on eBay are fakes"

******
An eBay spokesman, Hani Durzy:
"We're not art experts, We're not clothing experts. We're not car experts, and we're not jewellery experts.
We're experts at building a marketplace and bringing buyers and sellers together."
artfakes.dk:
Correct! eBay are experts at building a marketplace for great art fakers like Eric I. Spoutz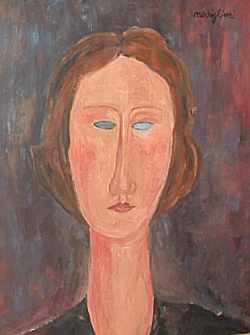 One of Mr. Spoutz's many fakes, signed Modigliani
not sold on January 26, 2006 (below) and now for sale again

van Gogh's last painting
Painted on July 27th 1890

Buy it now! Only $20,000,000.00
The seller, Bob Miller: Who the hell do these people think they are?
Bob Miller can't tell copies from original art
*****************
Warning!
artfakes.dk for sure considers
Mr. Eric I. Spoutz, Detroit, Mi., The U.S.A.
to be the greatest art swindler of the moment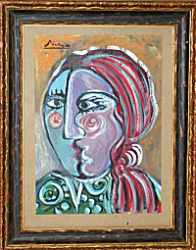 Read more and see
the other falsifications

Meet Mr. Spoutz
Mr. Spoutz: "Im looking for the woman of my dreams"
(January 28: Information now moved by Spoutz)
**************************
Since January 1, 2006 readers from the following
countries have visited artfakes
A great art faker from Australia
presents us for these falsifications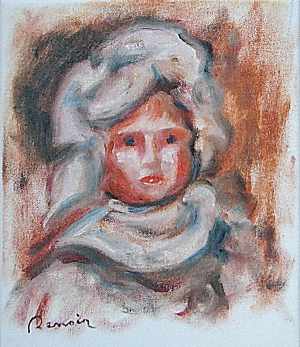 Is the above shown painting a genuine work of art
by Pierre-Auguste Renoir? NO it is Not
Watch the item
and take a look at some other falsifications by the same art faker below:
See here: Did Kes Van Dongen paint this painting? NO he did NOT
See here: Did Renoir paint this painting? NO he did NOT
See here: Did Toulouse-Lautrec paint this painting? NO he did NOT
See here: Did Pablo Picasso paint this painting? NO he did NOT
************************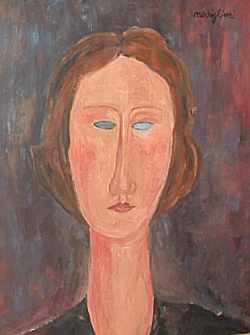 Today's probably greatest art forger Mr. Eric I. Spoutz,
Detroit, Mi. the USA is back with us again on eBay
after month of absence. This time we see falsifications
of one Modigliani and four Soutine with the very same bogus proveniences,
and as usual referring to deceased persons, who, for good reason, cannot be asked,
and whose names Mr. Spoutz is heavily abusing. Above you can see the Modigliani,
which he decided to take back with him under his new and recently registered
name: sla_enterprises, set up on January 16th 2006, a company
and domiciled in Palm Beach, Florida, The US.
Watch Mr. Spoutz's »Modigliani«
On January 19th 2006 artfakes.dk received
a nice letter from Julie M. Harmia
Read it...

Four falsifications for sale
from the same art faker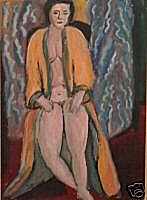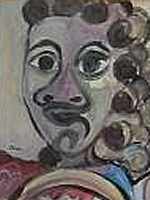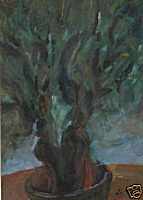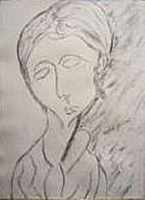 These four pictures, three paintings and one drawing are offered by the same art faker
artprofess, France
Shown from left to right: Matisse, Picasso, Soutine and Modigliani

Once more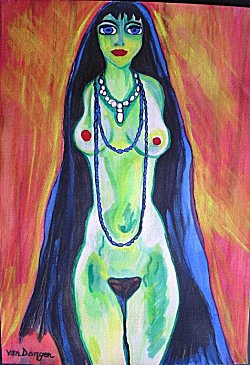 October 14, 2005 the watercolour shown above was offered by the well-known art faker,
Mr. Goldberg (goldielox2) but removed by eBay or cancelled, not sold.
The watercolour signed Kes van Dongen is a fake and now on sale by another
seller, alcourtltd, New Jersey, The United States, informing: »No COA or bill of sale, but have
documentation as to its provenance and online appraisal for present market value
of $30,000; the replacement value of $37,500«
Watch the item



An unknown art faker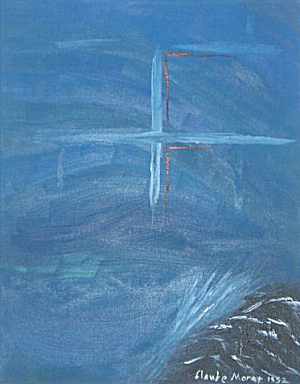 The seller:
Original Claude Monet piece, 1852, signed and dated!


He's in the top 4 most famous painters of the world!
artfakes.dk:
Yes, and you, Mr. or Mrs. innocent obsessions Corvallis, OR, United States,
is in the top four of the most infamous art fakers in the world.
watch this item
*******************

A painting signed Gauguin but painted by the
famous art faker, Elmyr de Hory, sold for $12,650.00
Read more about the sale
And read more about de Hory

***************************************
CBS News
Art Forger Back In Business
John Myatt no longer misbehaving – but many of his misdeeds live on.
Scotland Yard detectives think about 120 of his forgeries are still prized
as genuine in art collections around the world.
Read more...



15 art falsifications signed Picasso are put
for sale by the same art forger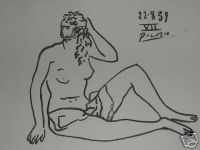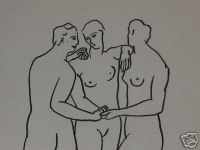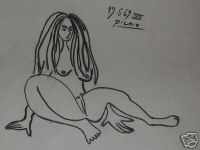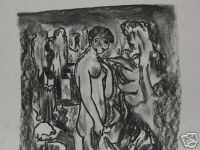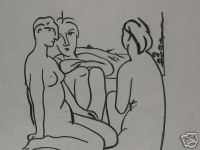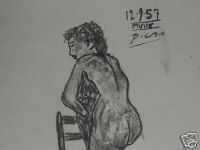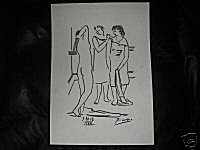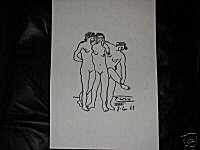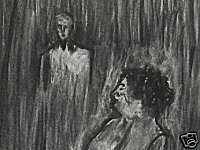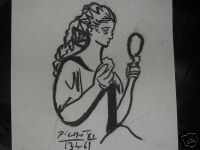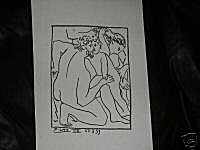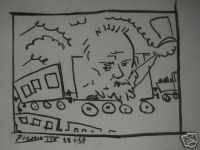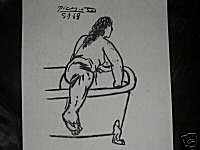 The 15 art forgeries (shown above) are all signed Picasso, but for sure
Picasso didn't execute any of them. Click on each picture to watch the items
(Bidding has ended for the above shown 15 drawings)

The art forger, who calls himself tower-fineartsales, Sheerness,
United Kingdom, writes the following fairytale:


"The collection of drawings was started by the Grandfather and then carried on by the father.
The Grandfather had the pleasure of meeting Picasso in a cabinet makers workshop in France .
Picasso was commissioning a piece of furniture and drew a design of how he wanted the legs of
the cabinet to look. When the details were finalised and Picasso asked for a price, the Grandfather
who was asked his opinion of the design said to Picasso in jest that he would pay for the furniture
as long as Picasso signed the sketch he had done of the legs and let him keep it. Picasso was
apparently amused by this and did indeed sign the sketch and give it to the Grandfather.
From there the grandfather was hooked and bought various works by picasso. Many were
quick sketches done on the spur of the moment and given to restaurant owners or to staff
working at various establishments within the champagne region of France . The grandfather
bought as many of these sketches as he could find and that is what started his collection".



artfakes.dk: The whole story is pure imagination as are many other stories told by fake art sellers
from eBay. It's plain art swindle with a vengeance. How come that a man like him is not
curbed by eBay? Could it all be rooted in insensitive profit hunting? We, artfakes, say YES!

***************************

eBay's three greatest sellers of false works of art are:

1) goldielox2 alias Mr. Goldberg

2) di-laurenti-auctions alias Mr. Toni Castelli and last but not least:

3) Former Imm-sla-auction, now bearing the name of worth-auctions alias Mr. Eric I. Spoutz, Detroit, Mi. All of them living in The United States.

For several months now Mr. Erik I. Spoutz has kept a decent distance to eBay's temptations.
On the other hand Mr. Goldberg and Mr. Toni Castelli are still and inveterately following
the conman's trade by trying to sell their awful art forgeries. Among these counts
a "genuine" Fernand Léger (below) and a "genuine" Marc Chagall, both of which are displayed
for sale by Mr. Toni Castelli.

The staff of artfakes warns our visitors not to bid for these pictures.
Always remember! Always consult artfakes before you buy!pjm@artfakes.dk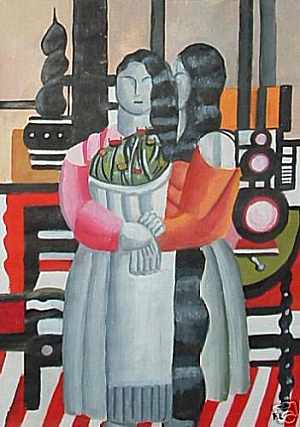 artfakes.dk: NOT painted by Fernand Léger
The seller. Toni Castelli: Attributed to Fernand Lèger, Gouache on paper, 1952, 34 x 23 cm.


Provenance: Quentin Crisp, Susan Sontag, STABLE Fine Art Investments

.
Expertise: Dr. Ernst Scheyer.

All signatures on the documentation which acompanies the artwork
this ebay auction represents has been verified for authenticity.
Watch the sale ending January 4, 2006


*****************************

Take a look here at some of the most famous art forgeries
of today's art history offered for sale at the Internet auctions
eBay.com, lauritz.com, gauguin.dk and others

Please take a notice that earlier link might be dead.
Normally the pages on eBay are kept for 90 days,
but that doesn't hold for all of them!