Piranesi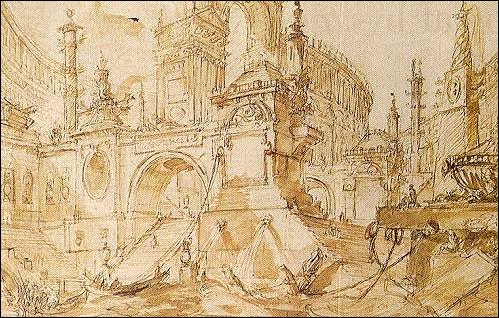 It seems incomprehensible that a number of world experts, amongst those Erik Fischer and Chris Fischer, the former and the present leaders of Kobberstiksamlingen at Statens Museum for Kunst in Copenhagen have assumed this drawing to be a genuine work from the 1800 century made by G. B. Piranesi. It lacks the masters unsurpassed perspective ability. Most of the drawing is completely without the precise perspective lines of Piranesi, is not at all in artistic connection to each other part of the picture, which is so out of typical order from the hand of Piranesi that one should be able to see it, when presented before his very eyes.
This was during Eric Fischers days when the drawing was bought.



Underneath the original drawing, which showed up in the middle of the debate.